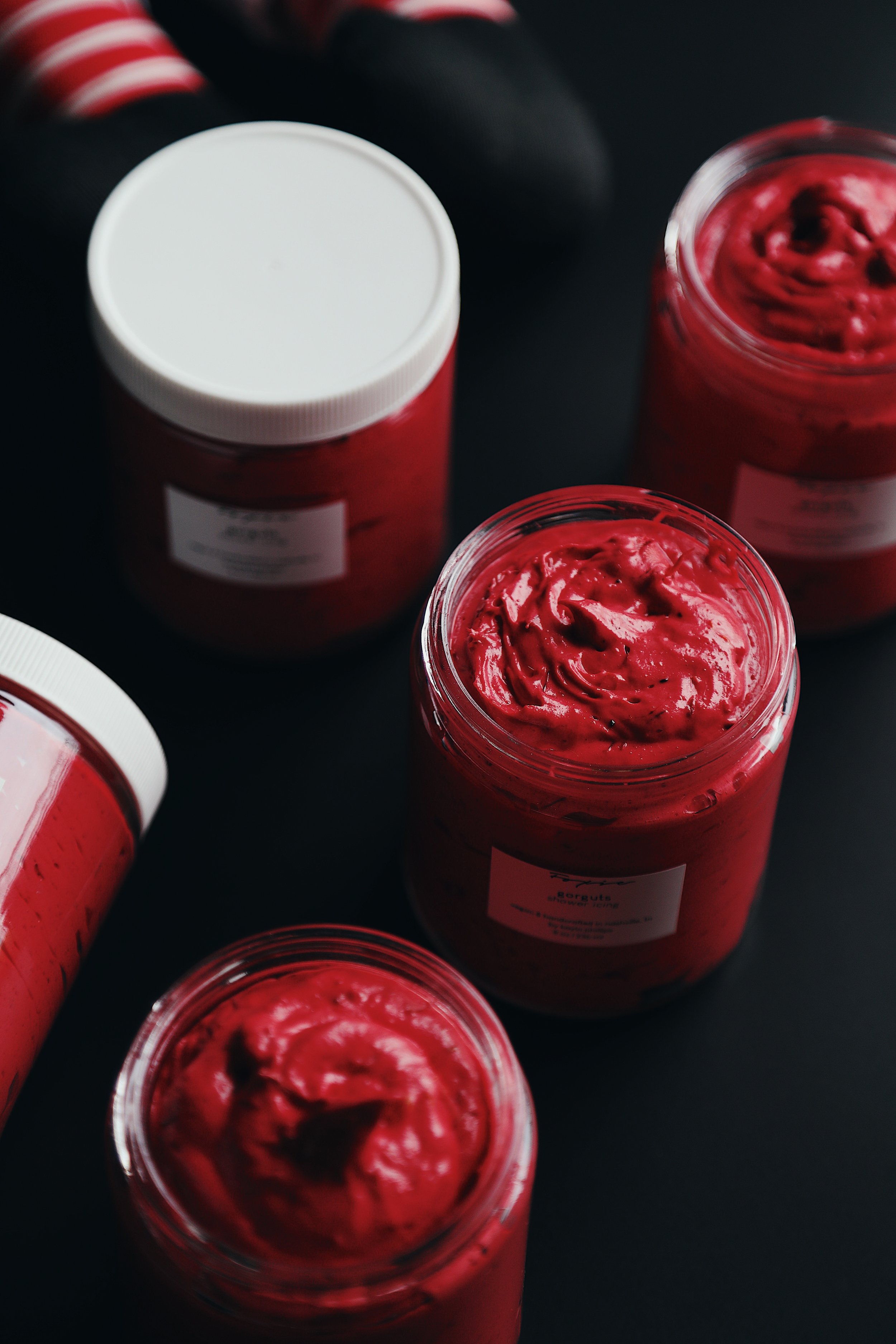 GORGUTS
Don't be fooled - these guts are really nourishing for your skin, and maybe a little scary lookin'.
Like a conditioner for your skin - part soap, part body butter.
So after washing up, scoop some out and lather up all over.
Enjoy the full Arnica Flowers, buttery (and gross) foam that'll turn your water red, and the invigorating scents of white lilies, pink jasmine and warm, powdery sandalwood, bourbon, vanilla, and woodsy cedarwood.
You'll love the lasting glowing soft skin!
The butters and oils may cause your tub may become slippery. Use Caution.
8oz
sold out
Shea Butter
Incredibly nourishing and moisturizing for radiant skin. Helps protect the skins natural oils. Helps rashes, scars, eczema, psoriasis. Sun damage.
Rice Bran Oil: Diminish the effects of aging and slow the formation of wrinkles due to the high concentrations of tocopherol and tocotrienol, two forms of the powerful antioxidant Vitamin E.
Ingredients: Glycerin, Water, Butyrospermum Parkii (Shea Butter), Sodium Cocoyl Isethionate, Sorbitol, Propylene glycol, Disodium Lauryl sulfosuccinate, Stearic Acid, Sodium Chloride, Meadowfoam Seed Oil, Oryza Sativa (rice bran) oil, Fragrance, Mica, Arnica Flowers